Stage 1 (XCM) - Logroño - 11.05.2018 - 67,2 km & 2.079 m+
Departing from Logroño along the Iregua valley towards Alberite, you gently climb along tracks surrounded by vineyards to Clavijo. You continue to climb by track until the detour to Aldera crag, where another unprecedented section begins. From its heliport you descend a fun singletrail along meadows to Trevijano, where you take a trail that connects with the sensational and beautiful singletrack that ascends to Luezas. An idyllic stretch. From this remote place and after rolling through another meadow, the main downhill begins, joining the Preciosa and Bonita singletrails, just below Saida crag. Immediately after you begin to climb the Nalda hills along a comfortable track until you take the Fraile singletrail upwards and join with a new downhill singletrail, the Leñosa, which continues through the Barriguilla gully and leads again into Clavijo. After descending under its castle, the return to Logroño is very fast along favorable and easy terrain.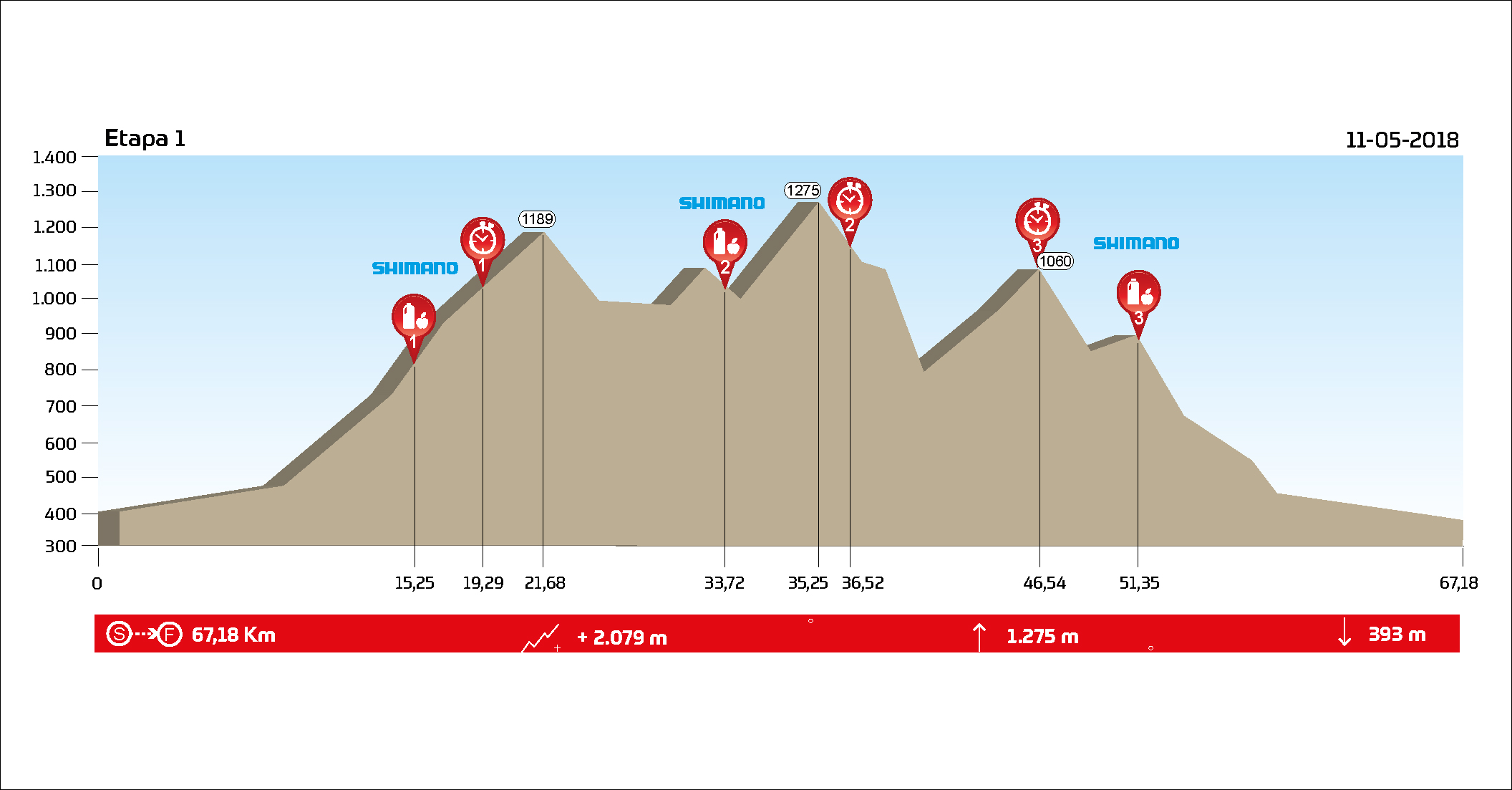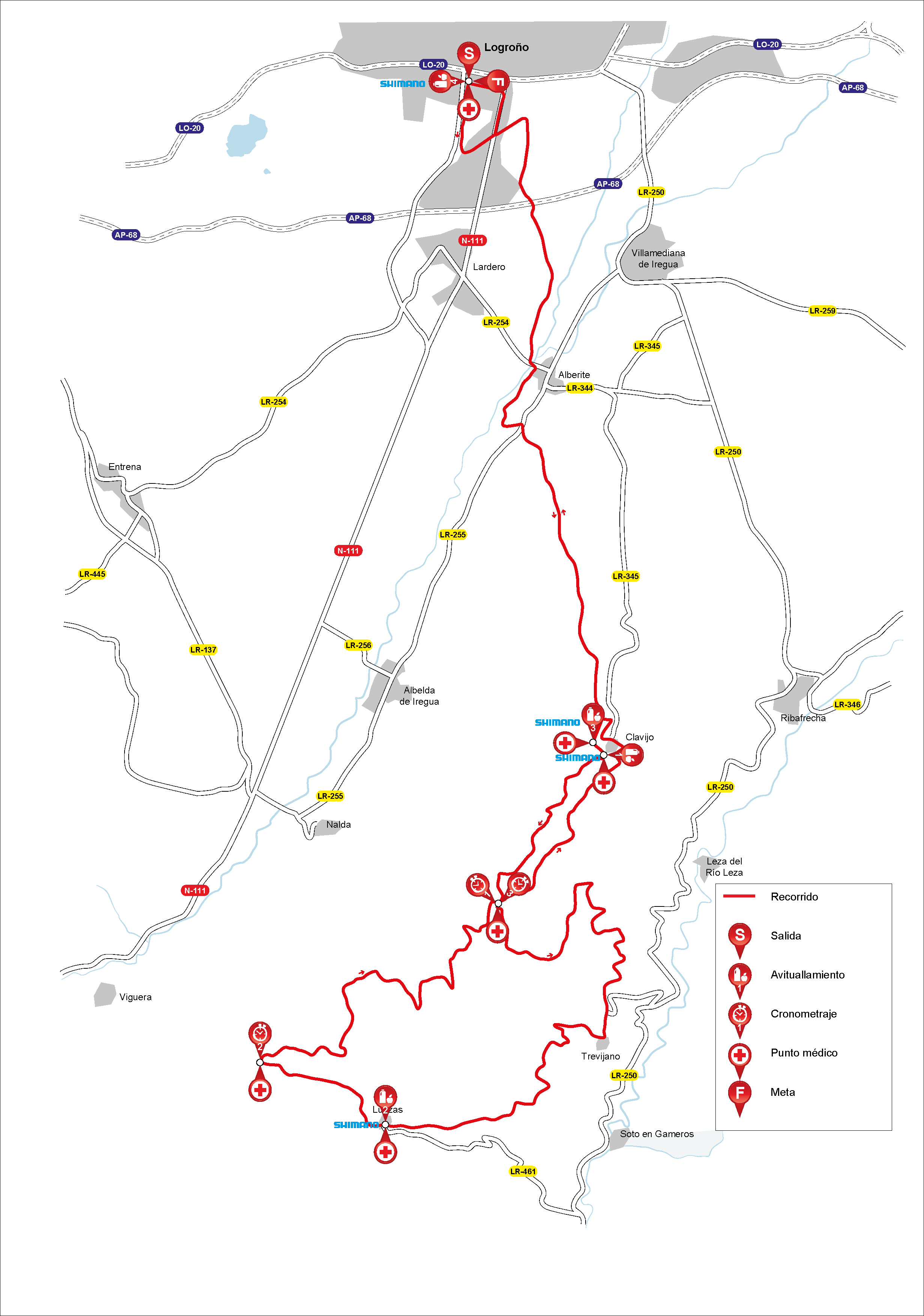 Stage 2 (XCM) - Logroño - 12.05.2018 - 65,4 km & 2.178 m+
The BUFF® Stage is the queen of this edition. Departing from Logroño riding along tracks that cross hills and vineyards towards Daroca de Rioja, where the climb to Moncalvillo begins. A demanding climb similar to that done in past editions, with stretches of meadow and track that ease overtaking. You won't reach Moncalvillo's summit, before you'll take an unknown ascending singletrack and then face some demanding roller coasters, before descending La Hermedaña, one of the iconic stretches of the race. Afterwards you climb again towards Moncalvillo along an easy track with switchbacks, and immediately after, without rest, take the excellent descent of Las Neveras, which in this occasion is entirety ridden, and ends in Sojuela. We return to Logroño as directly as possible but including the final loop of the Águila peak, also present in other editions, which will be the last physical and technical difficulty of the stage.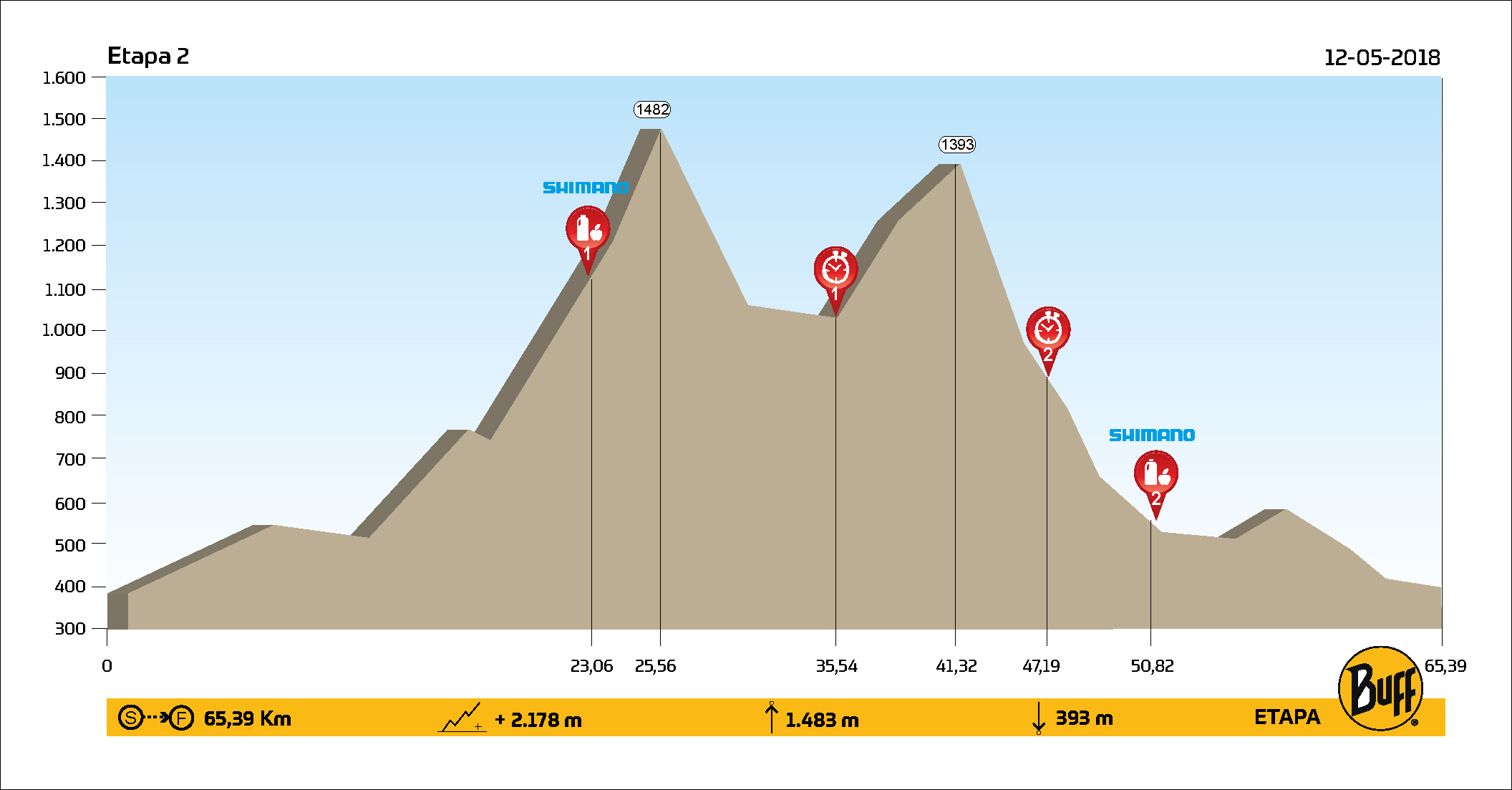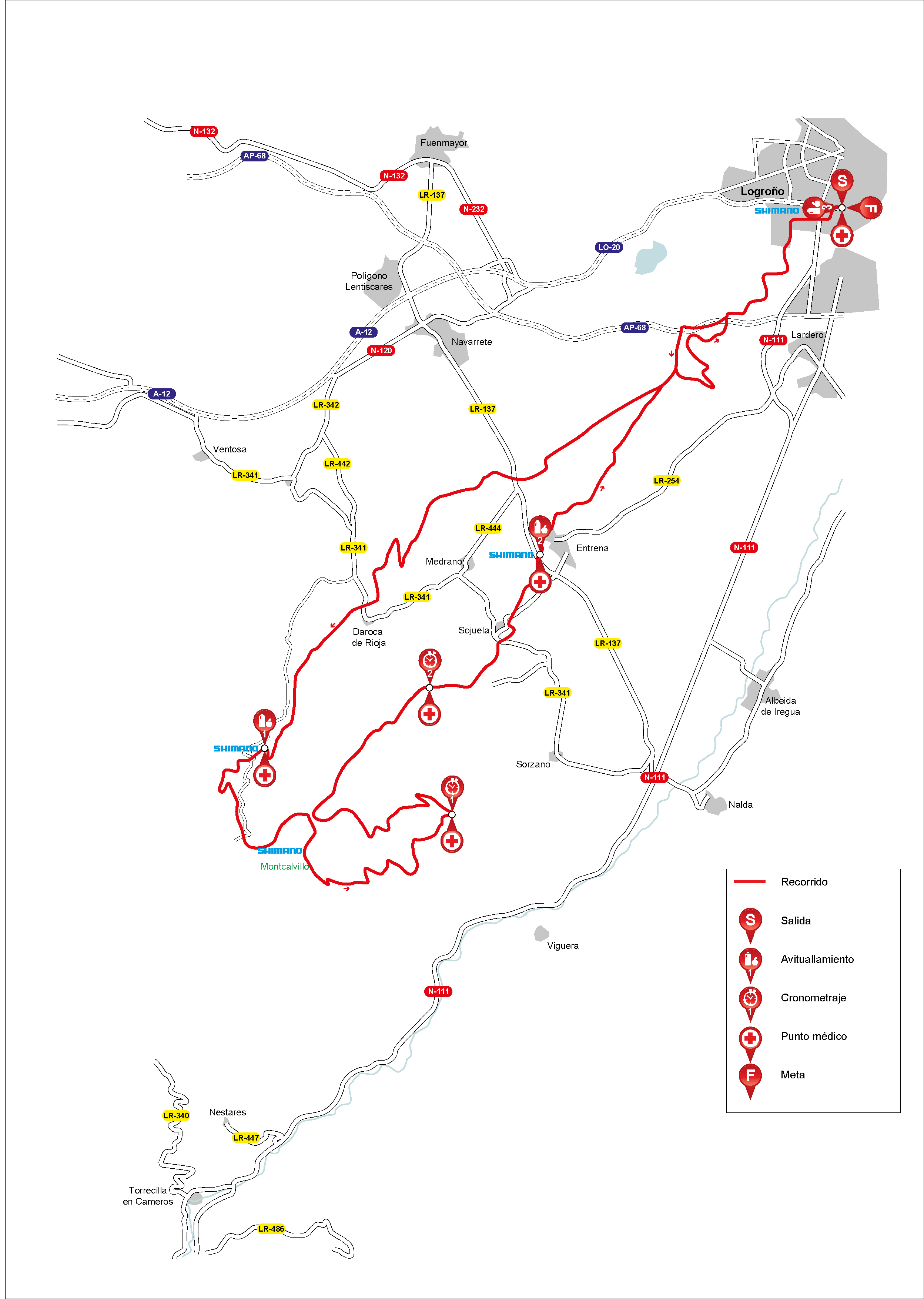 Stage 3 (XCM) - Logroño - 13.05.2018 - 51,2 km & 686 m+
The last stage is completely unknown and runs next to Logroño. It begins rolling along tracks heading to El Cortijo, riding around the distinctive strut next to the Ebro river, passing along the meander where the Mantible Roman bridge is. You return almost to Logroño along broken roller coaster trails to climb on the Yagüe trails to the pine forest where the Grajera cross country course is located, and take a beautiful descent to its pond. From here you'll climb the Candorras hill crossing the highway, to reach the middle of the Sapo singletrack, and finally return to Logroño going around a golf course and taking the last downhill singletracks in the Pila hill.